Manufactured by Georg Fischer, the Multi-Joint 3000 Plus is a line of restrained joint couplings designed to cover all pipe ODs. For example, a 12″ Multi Joint 3000 Plus, model 3007 coupling has an OD range of 12.401 to 14.015, allowing it to be useful on a variety of different pipe materials including PVC, HDPE, Cast Iron, Ductile Iron, Steel, Stainless Steel and AC pipes.
The "one size fits all, grips all" approach allows owners to repair their infrastructure as needed quickly and efficiently because they only need one coupling to transition from older pipe material to new pipe material.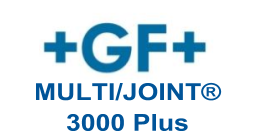 The multi-sized connection also allows up to 8 degrees of deflection at each end, for a total of 16 degrees.

The Multi Joint 3000 Plus product line includes: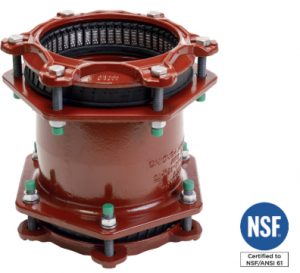 Model 3007: Restraint Coupling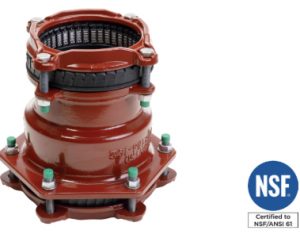 Model 3107: Restraint Reduced Coupling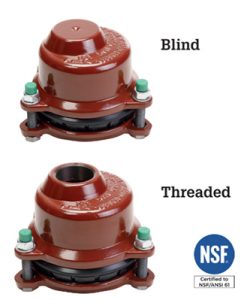 Model 3207: Restraint End Cap