Diamond Plastics Corporation is one of today's leading PVC pipe producers in North America and one of the largest producers in the world.  The Corporation was established in 1982 as a small agricultural irrigation specialist with facilities in Texas and Nebraska.  Diamond Plastics has grown to include a nationwide network of professional manufacturing facilities providing pipe solutions for water, sewer and irrigation applications.
Click the Diamond logo to be taken to the Diamond website.

Diamond offers the industry's broadest range of PVC pipe sizes, with diameters from 2 inches to 60 inches.  No other company makes a higher quality, longer lasting PVC pipe than Diamond Plastics.  DPC PVC pipe offers an unparalleled combination of toughness, resiliency, corrosion resistance, joint integrity, versatility and ease of handling and installation.  It's ideal for the vast majority of underground water and sewer applications.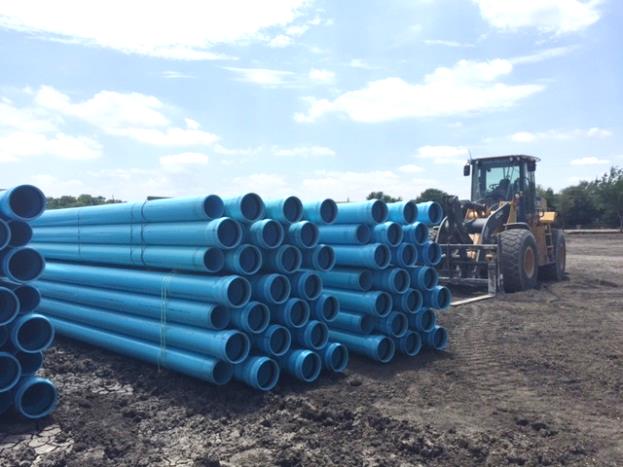 PVC Pipe FAQs:
Q:  Where is Diamond Pipe made?
A:  Diamond Plastics has seven plants strategically located across the US in:
Lubbock, Texas
Grand Island, Nebraska
Plaquemine, Louisiana
Macon, Georgia
Casa Grande, Arizona
Muncie, Indiana
Golconda, Nevada
Q: What is the largest PVC pipe available?
A:  Diamond makes PVC water and sewer pipe through 60" diameter.