Specified Utility Associates is a manufacturers' rep agency serving the underground utilities market in Northern Texas including the Panhandle and Permian Basin / Oklahoma / Arkansas.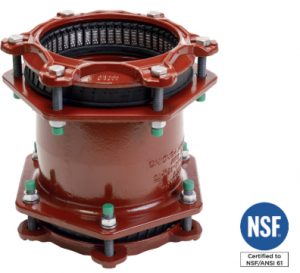 Multi-Joint 3000 Plus Couplings
"One size fits all, grips all" line of restrained couplings available in 4″ – 24″ sizes and warehoused in Dallas, Texas.
Each restrained connection allows for up to 8 degrees of deflection for ease of installation.
---
Click the Products above for further information about each of these products.  Don't see something specific you're looking for?  Give us a call at 214-340-7866 and we'll see if we can locate it for you.